Welcome to MFM
Welcome to My First Montessori – a truly unique community where learning extends far beyond the traditional boundaries of the Montessori classroom.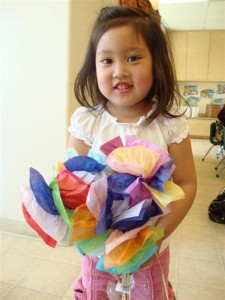 What initially impresses our visitors is MFM's beautiful 1-acre campus. Our classrooms are bright, spacious and fully equipped with the most up to date educational materials. Every inch of space has been carefully designed to provide an inviting backdrop for learning and discovery. But if you take a closer look, you will find what really sets MFM apart from other schools: A truly special combination of experienced and dedicated faculty, inspired students, and committed parents, working together to foster a sense of trust and partnership which is essential for the developing child. With these principles in place, we nurture graduates who embody the qualities of independence, self-reliance, and confidence – invaluable tools that will last a lifetime.
While keeping with a traditional academic calendar, MFM has a rolling admissions process throughout the year. It is never too early to submit an application, particularly if you would like first consideration for a specific program. Through our admissions process, we strive to balance each classroom with a complement of age, gender, and developmental profile. Above all, MFM is committed to meeting the individual needs of each child.
My First Montessori does not discriminate, providing equal treatment and access to service without regard to race, color, national origin or ethnicity, religion or sexual orientation. Furthermore, MFM makes every effort to promote diversity as a value in its curriculum and within its student body and staff. MFM seeks diversity, believing that a child benefits from learning with children of various backgrounds, learning styles, and inherent abilities.
We are proud of the community that we have built within the past eight years. Whether you attend an open house or schedule a private campus tour, we are certain that you will find a warm, caring atmosphere that celebrates children. We hope that your family will consider joining our family here at MFM!